Reichsrat Von Buhl Bone Dry Riesling
$26.75
This dynamite, organically grown Riesling from the Pfalz in Germany is indeed "bone dry" as the wine's label suggests, so you can let go of any fears that this wine might be even remotely sweet. Linear and clean, with incredible spritzy minerality, and crushed slate notes, this shows lacy pineapple fruit, racy acidity and fabulous salinity.
Winemaking Method:
Grown Organic
Free shipping on all orders
Recipe Pairings
Enticing, hand selected recipes that pair perfectly with this bottle of wine, courtesy of Food52.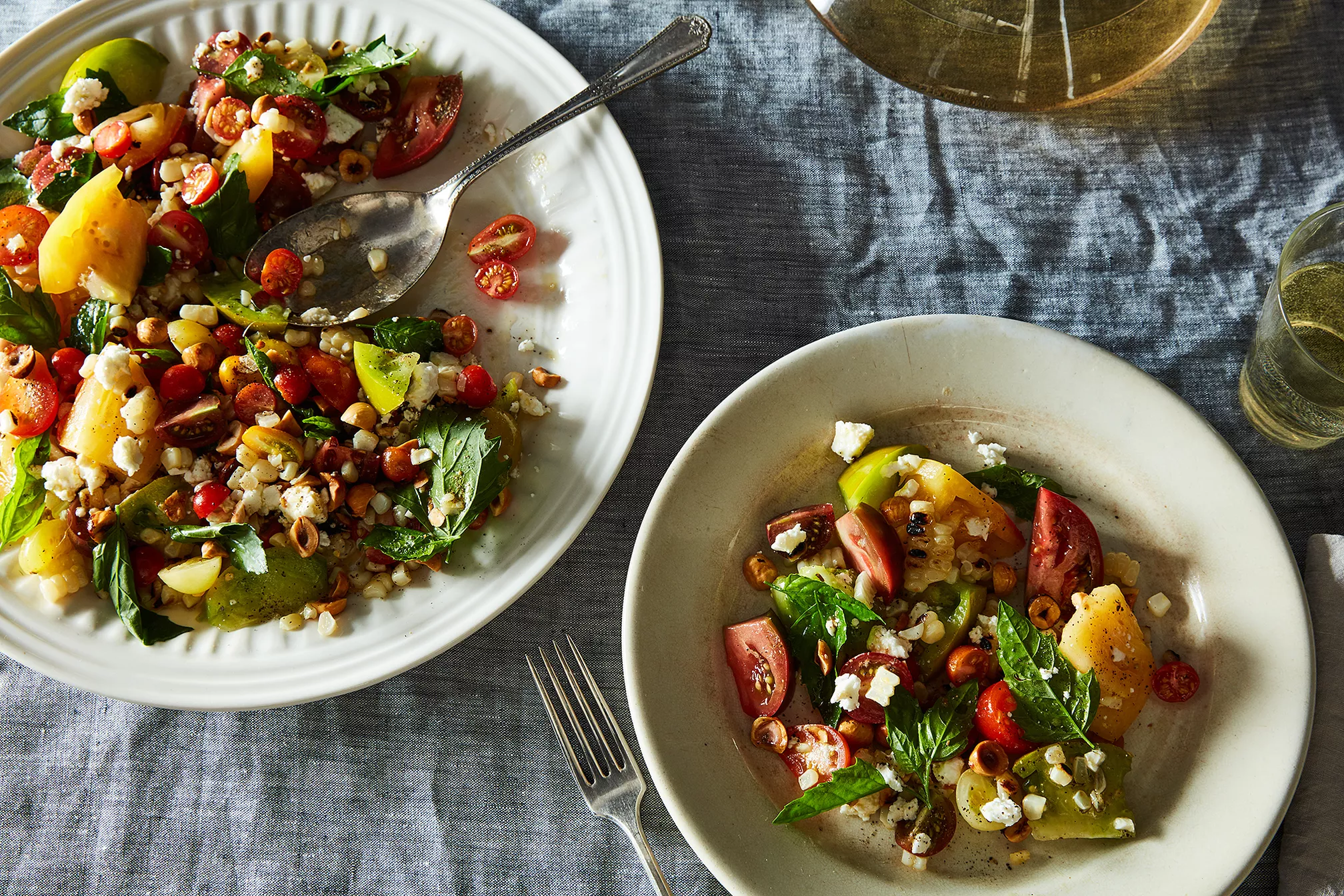 Tomato salad with grilled corn, feta and hazelnuts
View recipe