Casa Silva Sauvignon Gris 1912 Vines
$26.75
This very singular wine from Chile's Colchagua Valley was grown on vines that date back to 1912. Made of the obscure grape Sauvignon Gris, which is a genetic mutation of Sauvignon Blanc, this bottling has serious charm, showing lots of chalky minerality, briny notes of crushed sea salt and oyster shell, and fragrant pomelo and grapefruit flavors.
GRAPE VARIETY:
Sauvignon Gris
REGION:
Colchagua Valley; Chile
Winemaking Method:
Sustainable
Free shipping on all orders
Recipe Pairings
Enticing, hand selected recipes that pair perfectly with this bottle of wine, courtesy of Food52.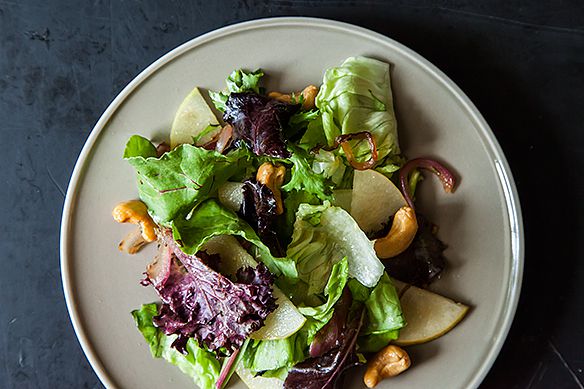 Spring salad with Asian pears, cashews and ginger miso vinaigrette
View recipe