Centopassi Giato Nero d'Avola - Perricone
$28.75
This incredibly fragrant, certified organic Sicilian red blend is comprised of 70% Nero d'Avola and 30% Perricone. Showing explosive aromas of rose petals and violets, this is sassy, fresh, really impressive stuff teeming with succulent wild blueberry, blackberry and cassis fruit. The grapes for this bottling were sourced from the Belice Corleonese plateau in western Sicily and the winery's name "Centopassi" refers to the anti-Mafia film "I Cento Passi." Interestingly, the winery's vineyards were confiscated from convicted Mafiosi and so the existence of the estate is in essence a renunciation of the Mafia.
GRAPE VARIETY:
70% Nero d'Avola and 30% Perricone
Winemaking Method:
Certified Organic
Free shipping on all orders
Recipe Pairings
Enticing, hand selected recipes that pair perfectly with this bottle of wine, courtesy of Food52.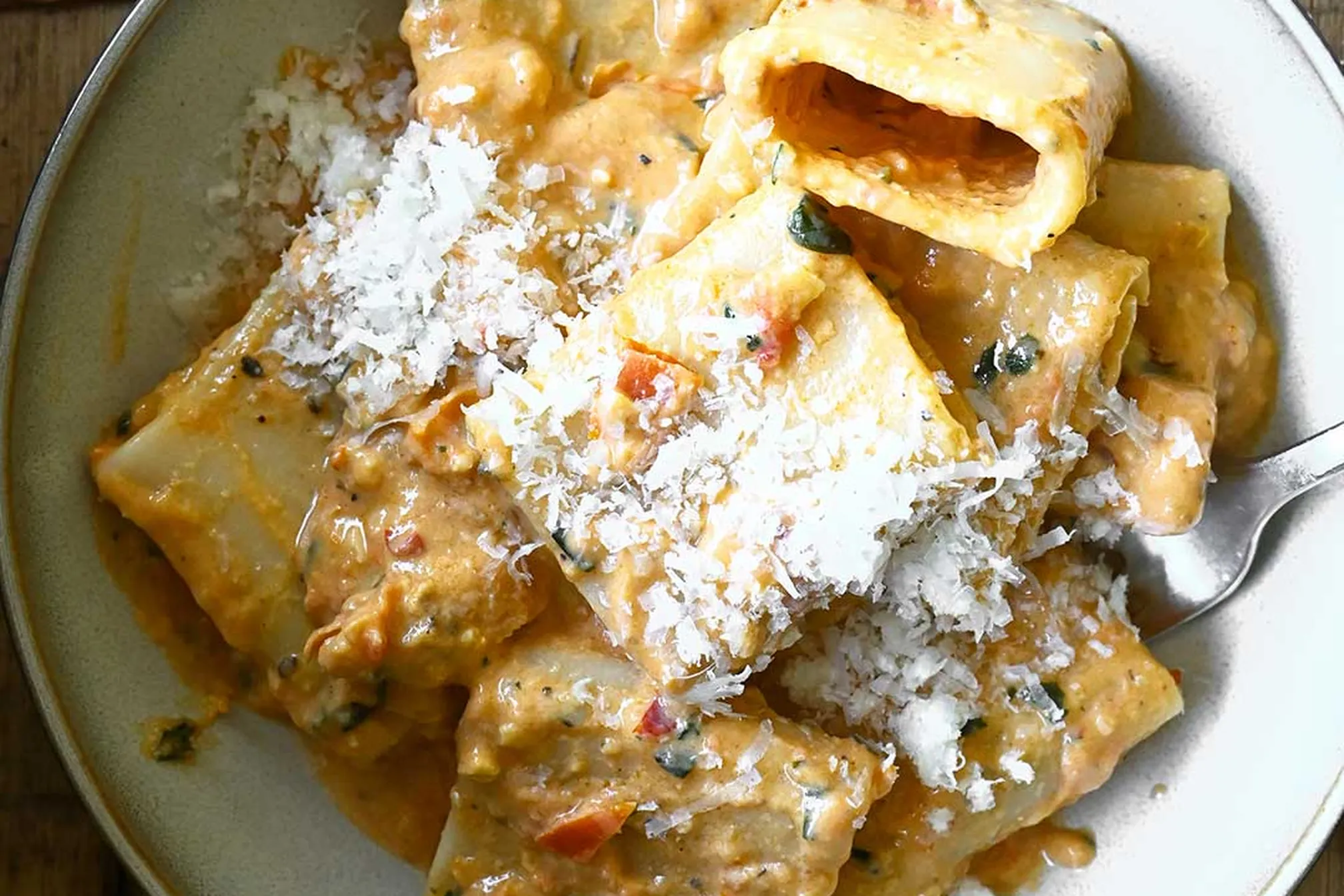 Pasta with spicy sun-dried tomato, ricotta and harissa sauce
View recipe