Le Caniette Rosso Bello
$26.75
This certified organic Rosso Piceno hails from the central Italian region of Le Marche and is made of 50% Montepulciano and 50% Sangiovese. Vibrant acidity, elegant brandied cherry fruit and earthy notes of graphite round out the palate on this classically-styled, super versatile bottling. Rosso Piceno wines can oftentimes feel too rustic or clunky, but not the Rosso Bello. Instead, this exudes a freshness and mineral depth that sets it apart.
GRAPE VARIETY:
50% Montepulciano and 50% Sangiovese
Winemaking Method:
Certified Organic
Free shipping on all orders
Recipe Pairings
Enticing, hand selected recipes that pair perfectly with this bottle of wine, courtesy of Food52.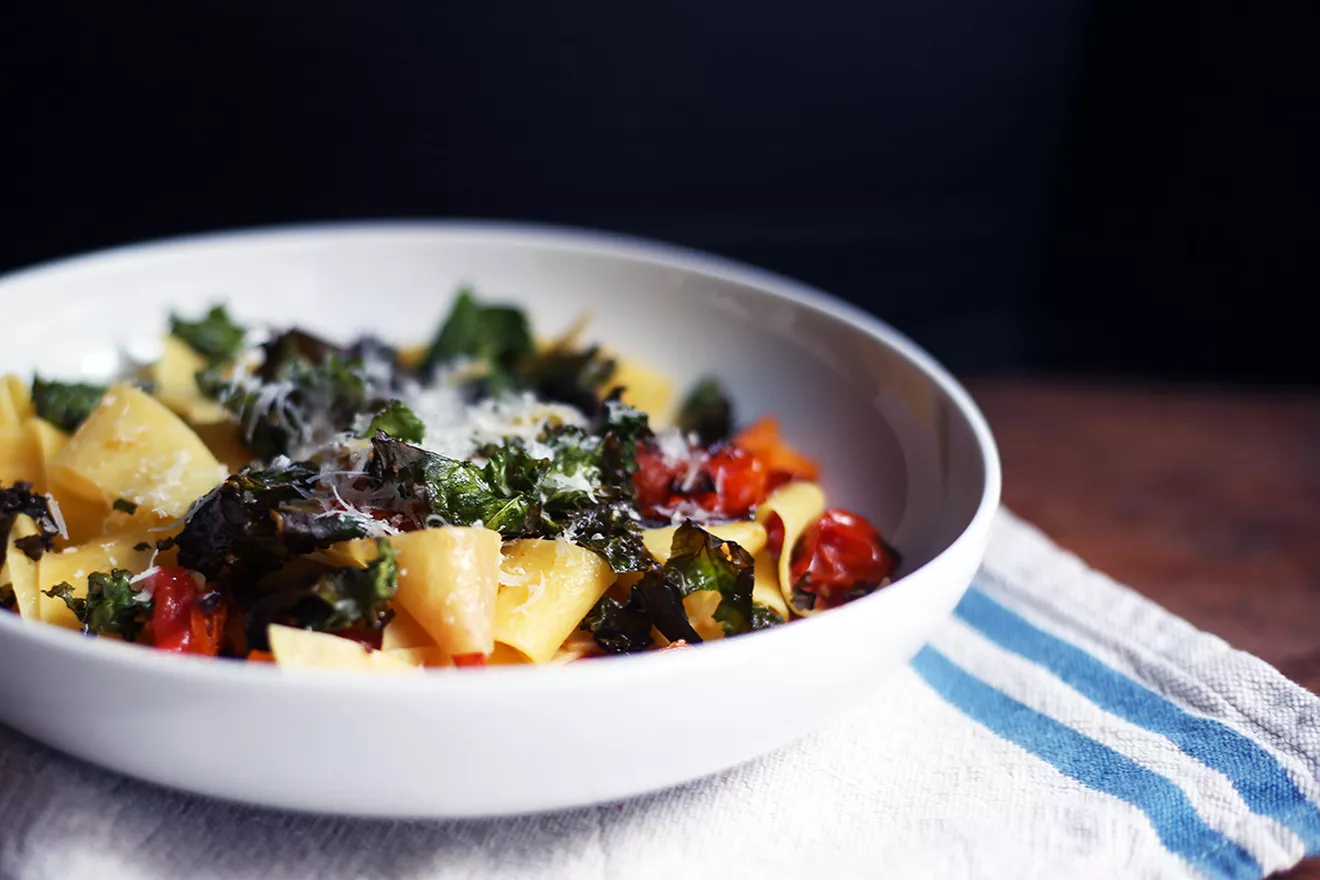 Pappardelle pasta with crispy kale, butternut squash and cherry tomatoes
View recipe