Weingut Schwarzbock Gelber Muskateller
$28.75
This organically grown Austrian bottling is made of the obscure variety Gelber Muskateller, AKA yellow Muscat. Slightly green-tinged in hue, this wine is a tropical surprise teeming with alluring notes of pineapple, mango, lychee, and candied lemon peel.
GRAPE VARIETY:
Gelber Muskateller
REGION:
Niederösterreich; Austria
Winemaking Method:
Grown Organic
Free shipping on all orders
Recipe Pairings
Enticing, hand selected recipes that pair perfectly with this bottle of wine, courtesy of Food52.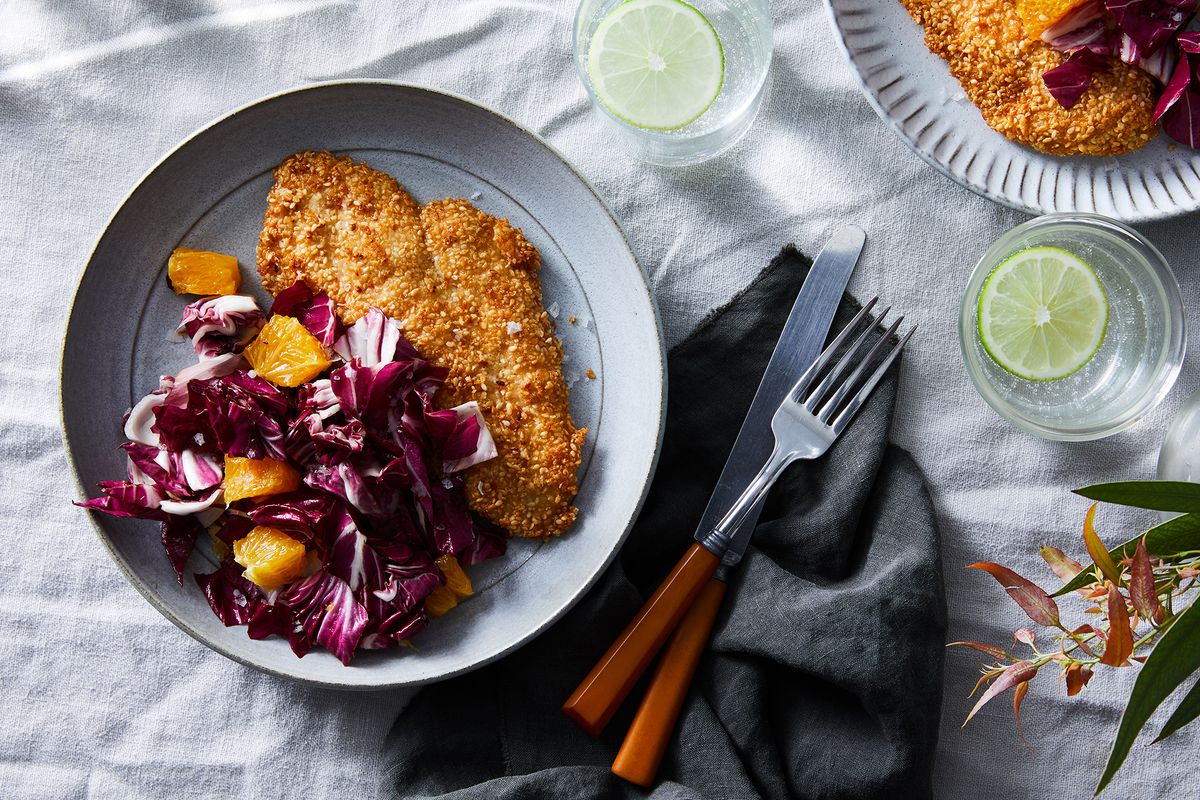 Sesame chicken cutlets with radicchio and orange salad
View recipe